To achieve ambitious aim of phase-out Single use plastics (SUP) for India's green future, CPCB is all set to ban identified Single Use Plastic items which have low utility and high littering potential with effect from 1st July, 2022.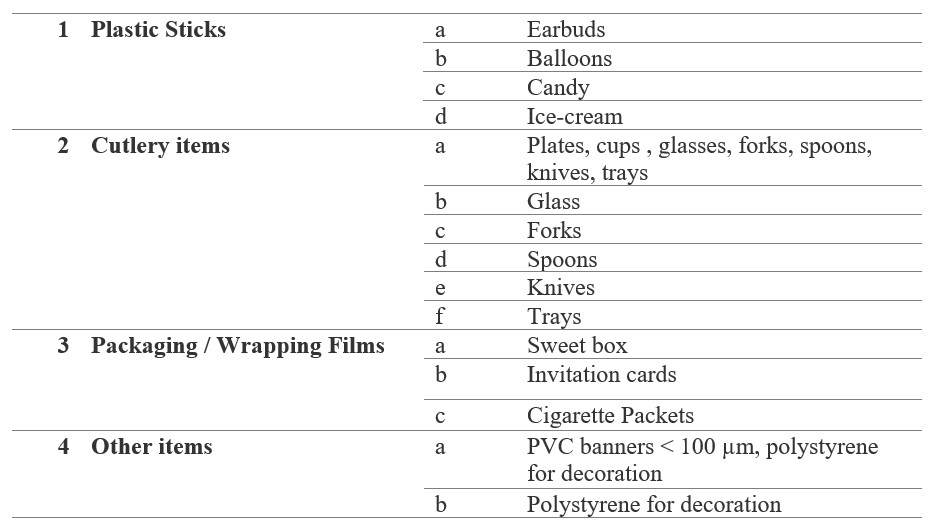 A Comprehensive Action Plan is developed to reduce raw material supply, demand side measures to reduce plastic demand, enabling measures to promote alternatives to SUP, digital interventions for efficient monitoring and awareness, and guidance to State Boards for effective direction implementation.

The following steps were taken to curb the supply of identified items:
Directions have been issued at national, state and local level.
All leading petrochemical industries are notified to not supply plastic raw materials to the industries engaged in banned SUP production.
Directions have been issued to SPCB/PCCs to modify / revoke Consent to operate issued under Air/Water Act to industries engaged in banned SUP production.
Customs Authority have been asked to stop the import of banned SUP items.
Local Authorities have been being directed to issue fresh commercial licenses with the condition that SUP items shall not be sold on their premises.
Directions have been issued to E-commerce companies, leading single use plastic sellers/users, and plastic raw material manufacturers with respect to phasing out of identified single use plastic items
To enable citizen participation, a SUP Public Grievance App is launched with geotagging features and facility to track complaints.
An alternative to Single-Use plastics
The measures for promoting alternative to SUP are being actively pursued. CPCB has already issued one-time certificates to around 200 manufacturers of compostable plastic. These certificates do not require renewal which is in line with ease-of doing business policy of the Government. Further, an Online portal has been developed to facilitate certification of these manufacturers.
Development of alternatives to Petro-based plastics is also being pursued in collaboration leading technical institutions like IISc and CIPET.